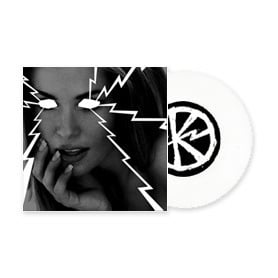 $

2.00 - On Sale
"Six Songs" on 7" vinyl. This record is available in 3 different colors - black (300), white (100), and seafoam green (100). All hand numbered and complete with a 6x6 booklet with lyrics, photos, etc. You can chose your color below. It also comes with a free digital download, which includes an extra song, not available on the vinyl. We will email you a download link within 24 hours of your purchase.
1) Intro (0:48)
2) Now It's Time (1:33)
3) Sad Story (2:15)
4) I Won't Have It (1:01)
5) Demographic (0:31)
6) I Wish Our Name Wasn't Karma Elektra (2:11)
* We will send you a digital download while you wait for the record.